9th June 2017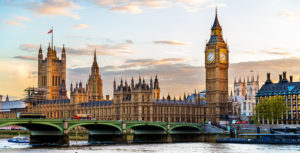 Ian Copelin, Investment Director, comments 'Oh, what a night!  Where do I start?
Surprisingly, today's election result (albeit with a few seats still to be declared) hasn't caused any negative market reaction.  In fact, it has been an extraordinary night and early morning for markets:  Asian markets overnight were broadly positive, with the Japanese Nikkei up over 0.5%, while this morning (as I write), the FTSE-100 is up (yes, up) 65 points (0.87%) at 7,515.  Hardly a sign of panic.
Unsurprisingly, it is the pound, where all the negative market action is:  the value of the pound has weakened nearly 2% against the US dollar at $1.27 – and as I have written on numerous occasions, a weaker pound benefits the majority of the constituents in the FTSE-100, as three-quarters of their sales come from outside the UK.
While the media will be full of noise about leadership challenges (and who could be the next Conservative leader); rainbow coalitions; and how long will it be before we have another election, what this does mean, I believe, is that we may now be on track for a much much softer Brexit, one with freedom of movement and access to the single-market – which is positive for the UK equity market.
In fact, I believe that this election has reduced two big risks for the UK equity market:  a hard Brexit and a second Scottish referendum vote.  Scotland appears to have started to abandon the nationalists and turned to the Conservatives, a clear sign that they don't want independence, as the Conservatives won 13 seat – the Tories haven't won more than one seat in Scotland since 1992!
However, while the Conservatives are on course to just about form a government (with the help of Northern Ireland:  Sinn Féin never take up their seats in Parliament so their 7 seats effectively cuts the number of seats in the Commons to 643, thus lowering the threshold for a majority, while the DUP gained 2 seats, taking them to 10, and they are likely to support the Tories), the political uncertainty is far from over.
Theresa May in her constituency winning speech talked about her party, rather than her, bringing stability – a sign that she knows her time as Prime Minister and leader of the Conservatives is probably limited.  And while the Conservatives may be able to form a government, they clearly don't have a mandate to pass controversial legislation – and there is going to be a lot of controversial legislation in Brexit (hence my belief that we are now on course for a softer Brexit).'